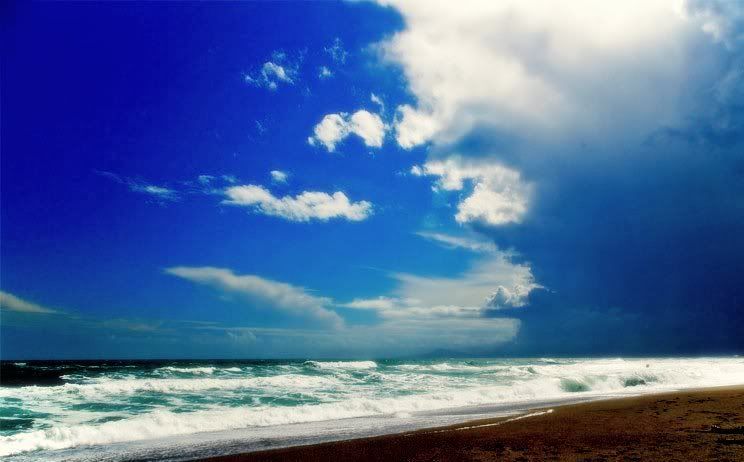 there aint no such thing as too much blue :)
the sea! the sea! the open sea!
the blue, the fresh, the ever free!
without a mark, without a bound,
it runneth the earth's wide regions round!
it plays with the clouds; it mocks the skies;
or like a cradled creature lies.